AUTOMTIC VERTICAL FLASKLESS MOLDING LINE
AUTOMTIC VERTICAL FLASKLESS MOLDING LINE
Automatic,intelligent, and high speed molding technoiogy offers best solution for volume production of small and medium castings
Main characteristics
●Vertical parting, flaskless, high speed, automatic, sand pre-compaction, hydraulic compaction molding, high productivity, high precision casting size, energy conservation and environmental protection.
●Intelligent control, proportional control and other mechatronics engineering technology and standard hydraulic and pneumatic control devices, using PLC, position detection, pressure sensing, touch screen and other imported components.
●The man-machine interface, automatic and stable operation of the process, dynamic input/output animation monitoring, fault diagnosis and alarm functions are realized. Various technical parameters of the machine can be adjusted and set on the computer screen. It can be controlled remotely.
●In intelligent control, mechatronics engineering level, reliability of equipment operation, wear resistance of components and meet the requirements of closed mold synchronous transport, mechanical core, synchronous cooling, automatic sand feeding, and other sets of functions, standardization level and maintainability.
Moulding technology schematic diagram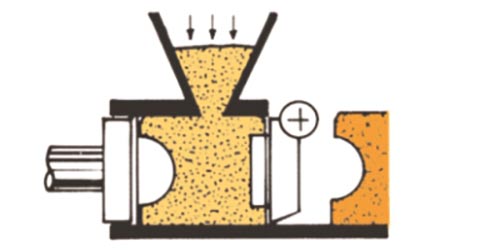 Shot sand to the colsed cavity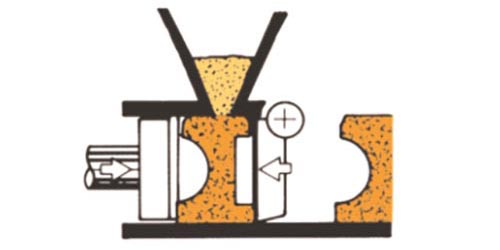 main cylinder push extrusion molding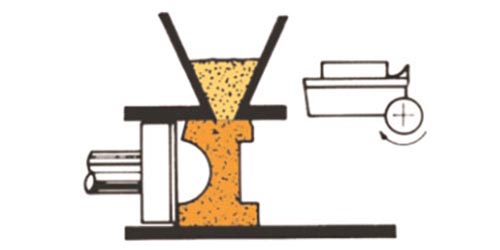 the swing reverse plate separated from the mold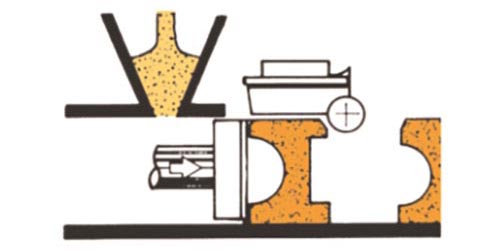 push remove the sand mold from the mold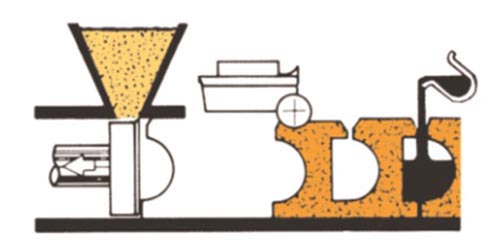 the positive pressure plate is separateed from the sand mold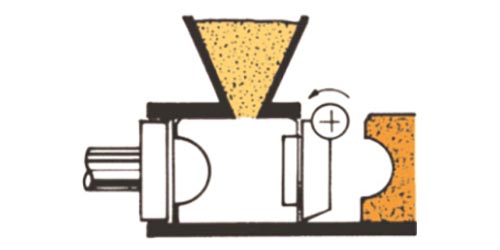 closed the molding cavity
Main Specifications and technical parameters
mold
ZZ416AF
ZZ416BF
ZZ417AF
ZZ417BF
ZZ417CF
ZZ417DF
ZZ418YF
ZZ418AF
ZZ418BF/BD
sand mold size
width(mm)
600
650
700
750
700
750
800
800
850
height(mm)
480
535
535
535
600
600
600
600
650
thickness(mm)
130~390
130~390
130~390
130~390
130~390
130~390
130~380
150~500
150~500
mold speed M/H
400
400
400
400
400
400
400
350
350
mold
ZZ419AF
ZZ419BF
ZZ419XF
ZZ419YF
ZZ4110AF
ZZ4110BF
ZZ4111AF
ZZ4112AF
ZZ4113AF
sand mold size
width(mm)
900
900
950
950
1000
1000
1100
1200
1300
height(mm)
650
700
700
800
800
900
1050
1100
1100
thickness(mm)
150~500
150~500
200~650
200~650
200~650
200~400
200~350
250~350
250~500
mold speed M/H
330
330
280
280
280
200
200
200
200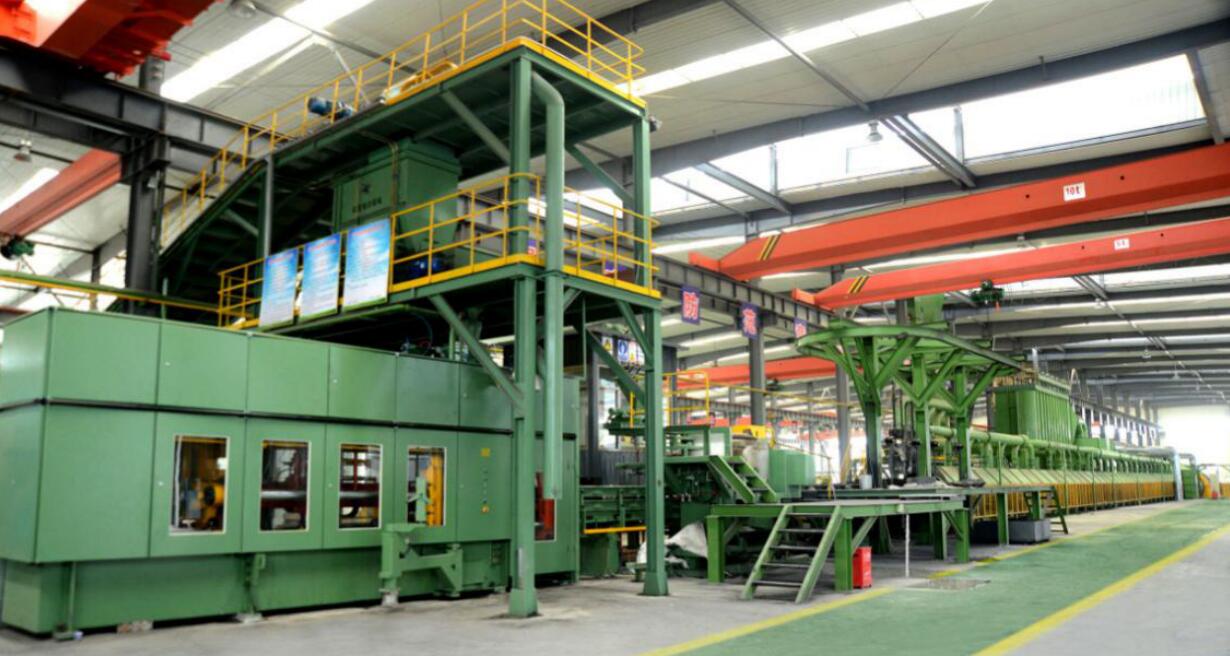 Main components
The molding line is mainly composed of molding machine and sand feeder, horizontal core setter machine (optional) , automatic synchronous mold clamping/pull type mold conveyor(AMC/PMC), synchronous cooling conveyor(SBC) and other auxiliary machines.
Molding machine, using the principle of shooting compact molding, while complete of the mold, closure, push-type work.
Rapid template replacement device.
Horizontal core setter machine, to achieve rapid and accurate on-line synchronous core down (optional) .
Automatic synchronous mold clamping/pull type mold conveyor(AMC/PMC), to complete the casting convey during the pouring cooling process synchronous with the main molding machine. Clamping conveying is suitable for small sand mold conveying, which can effectively improve the conveying accuracy of large sand mold and reduce equipment wear.
​Synchronous Belt Cooler, according to the difference time of the casting cooling, and synchronous with clamping/holding conveyor, to extend the sand conveying time.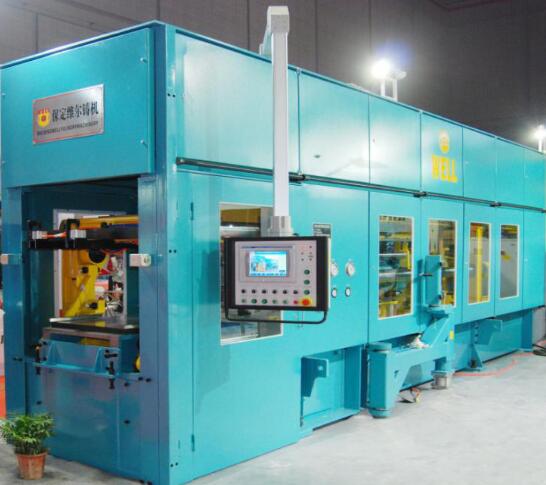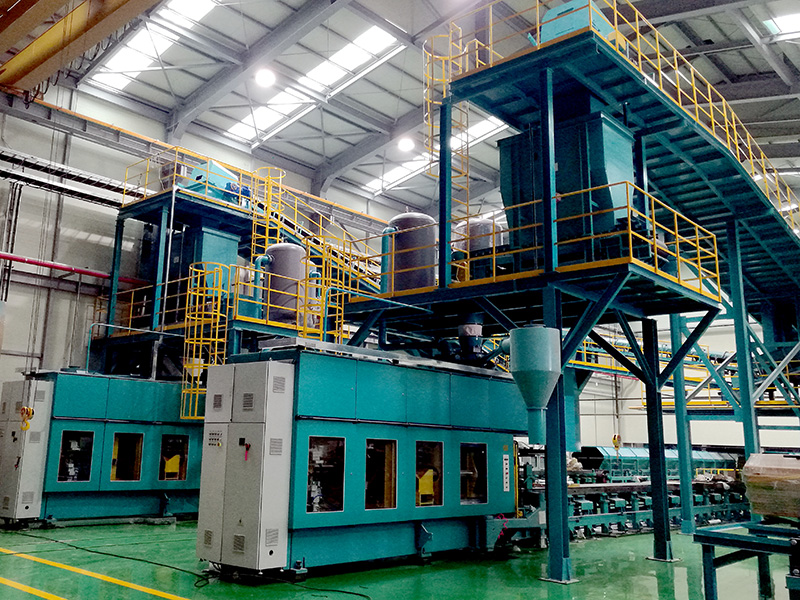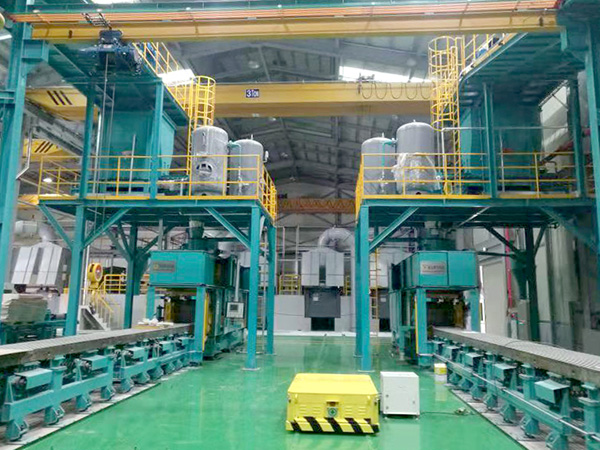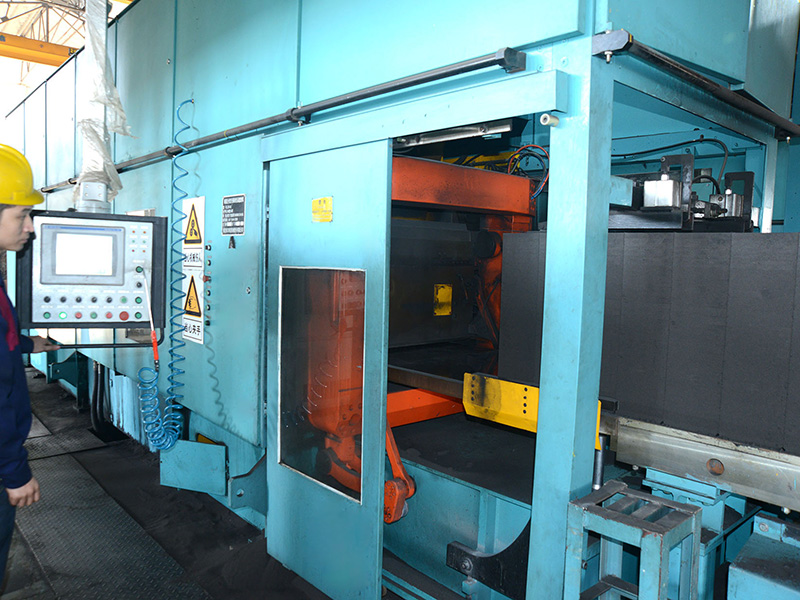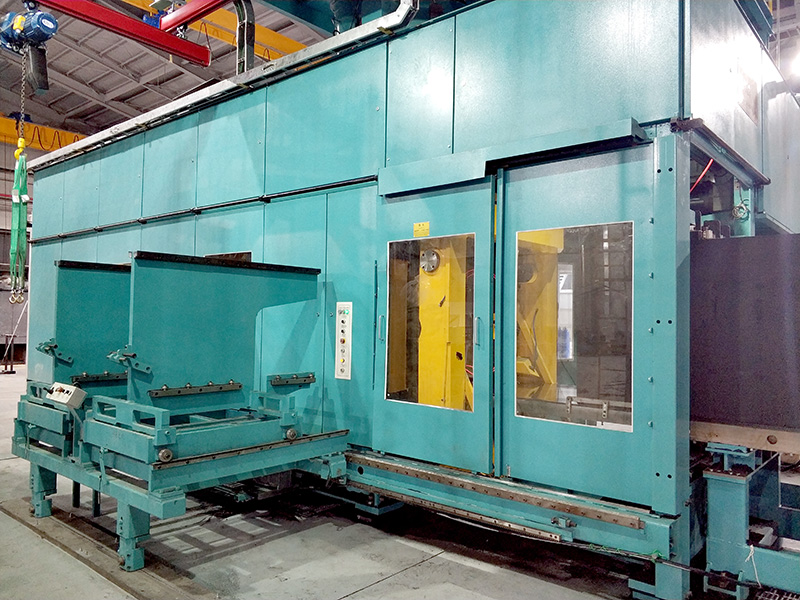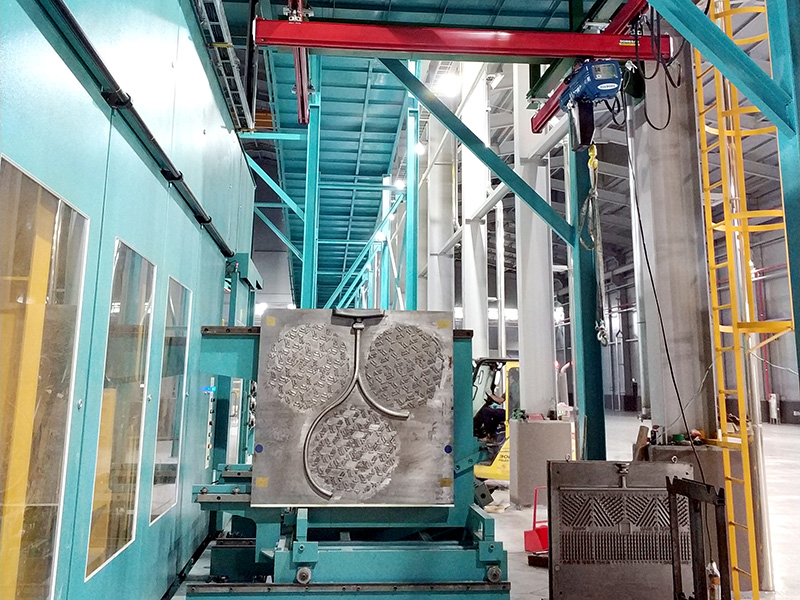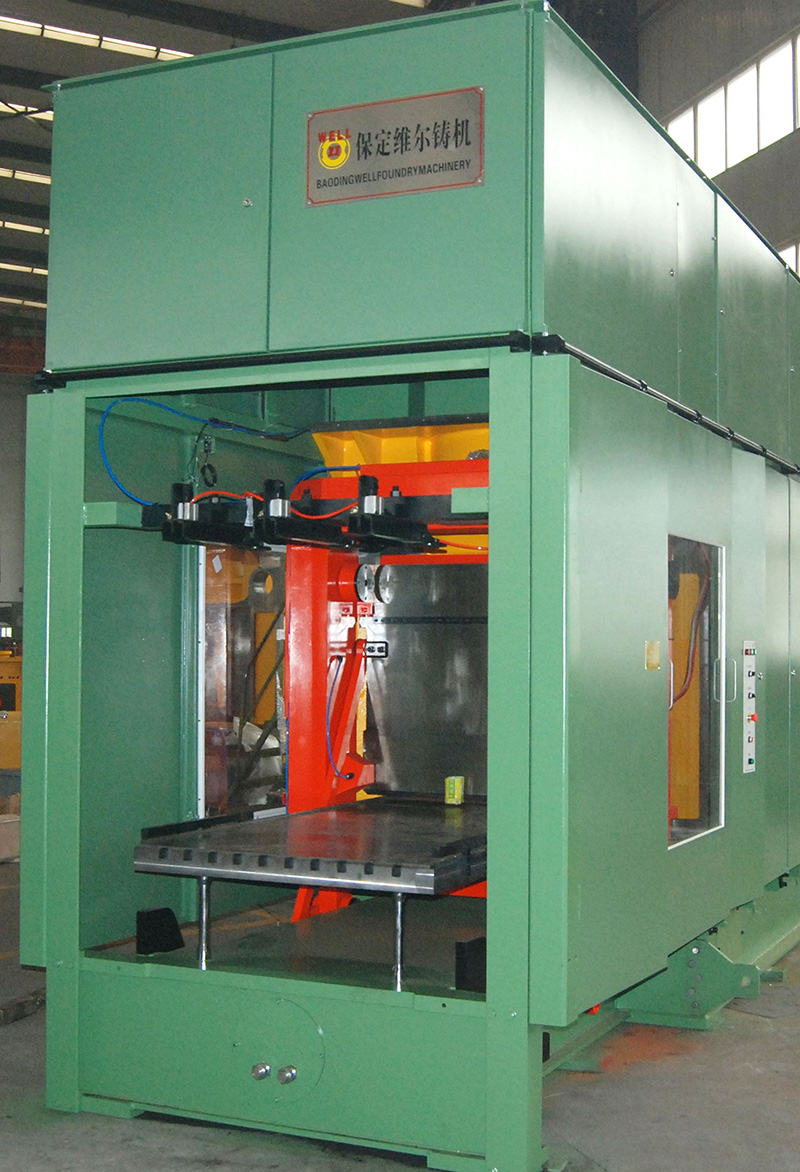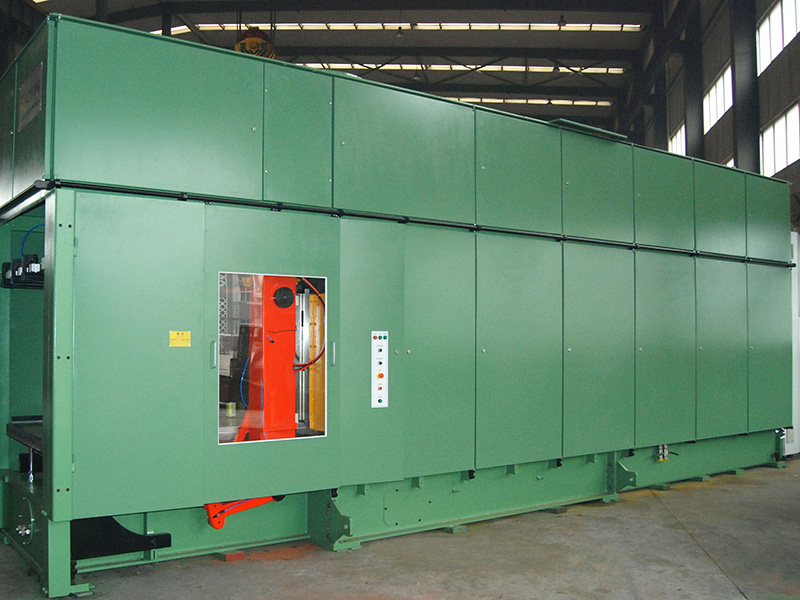 ZZ4113AF molding machine maximum sand size 1300X1100X500MM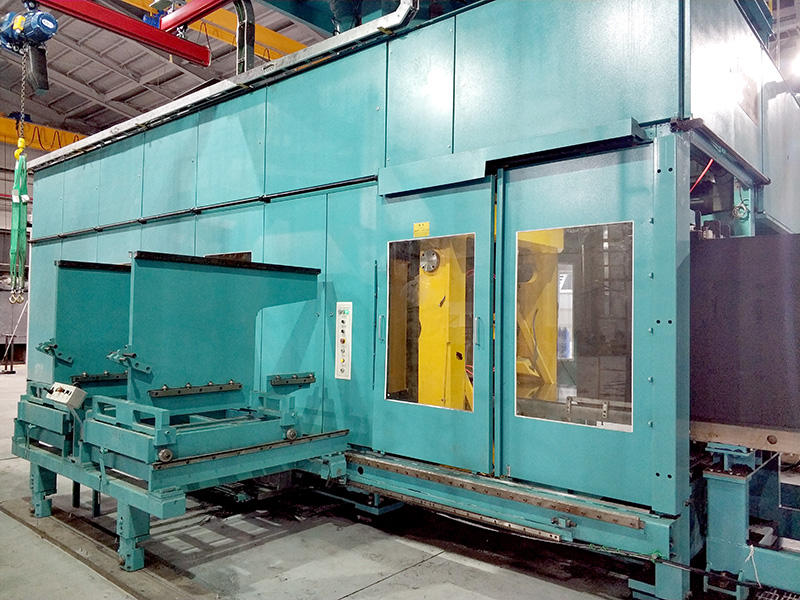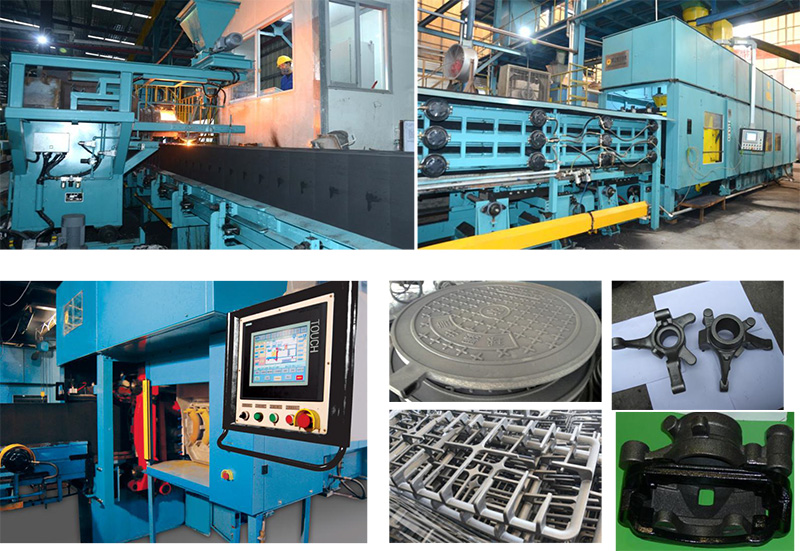 Scan the QR code to read on your phone
We could not find any corresponding parameters, please add them to the properties table