SAND PREPARATION PLANT
Powerful guarantee for efficient and high performance molding sand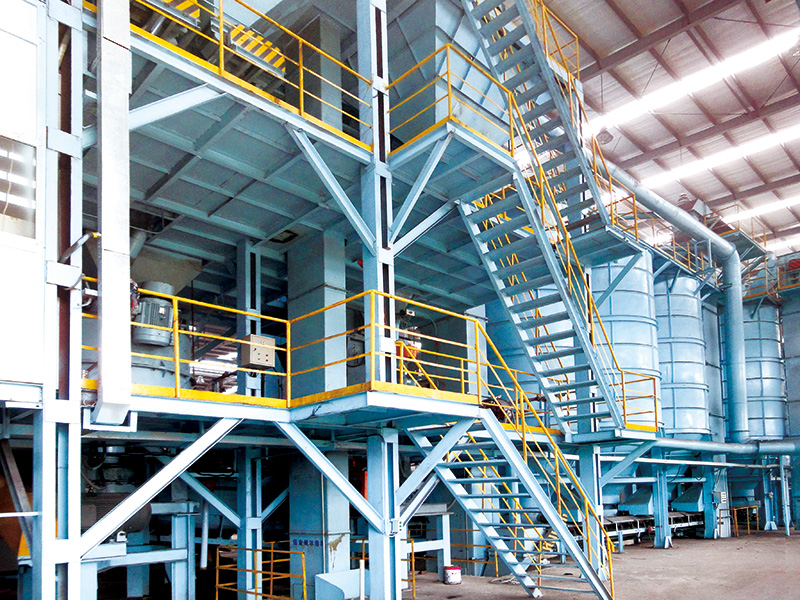 Vertical flaskless molding line sand preparation plant
The sand preparation plant is for burned sand regeneration and mold sand mixing of the automatic horizontal multi-piston molding, automatic vertical flaskless molding and mechanization molding lines. Capacities of 30t/h, 40t/h,60t/h, 80t/h, 100t/h,1 20t/h, 200t/h and 300t/h may be chosen according to molding line specification and sand consumption.
The sand preparation plant is made up of shakeout, sieving, cooling,burned sand storage, sand mixing, lifting, transfer, dust collection and electrical control systems.
Shakeout system Vibratory shakeout or shakeout cooling barrel can be selected based on casting structure.
Sieving and cooling is comprised of fine hexagonal screen, fluidized cooling machine and automatic temperature detection and humidifying system. Dual-scraping mixing and cooling machine is optional for burned sand cooling and primary mixing to enhance mixing efficiency and sand quality.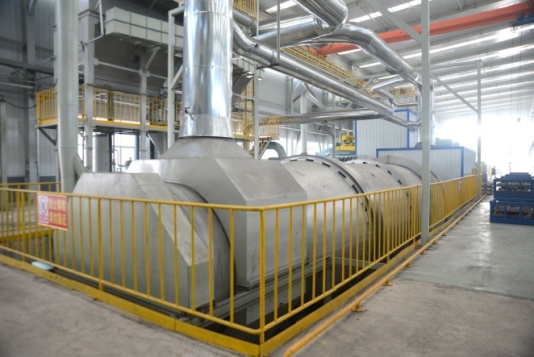 Sand mixer consists of a sand mixer, automatic sand feeder and quantified auxiliary material and water feeding device. It can detect mold sand compactability and green compression strength twice, then rectify water and clay feed quantity after automatic calculation.
The electrical control system uses a PLC for integrated control. Whole line or sectioned operation can be displayed on the screen. ​
High efficiency strong sand mixer The base of the mixer rotates with the cylinder. The two rotors are respectively arranged near the side wall and near the center of the mixer. The material forms negative pressure around the high-speed rotating rotors to produce vertical motion, direct energy input into the material, coupled with the operation of the chassis, so that the sand all-directional non-dead-angle movement, sand mixing efficiency, low energy consumption: The two rotor blades layer number, length, installation direction is different, sand mixing shear more fully uniform, molding sand is loose, high strength and stable quality. Single Sand mixing capacity 60-120t/h, single or multiple combination of use, is the current high-efficiency molding automatic line of advanced sand mixing equipment.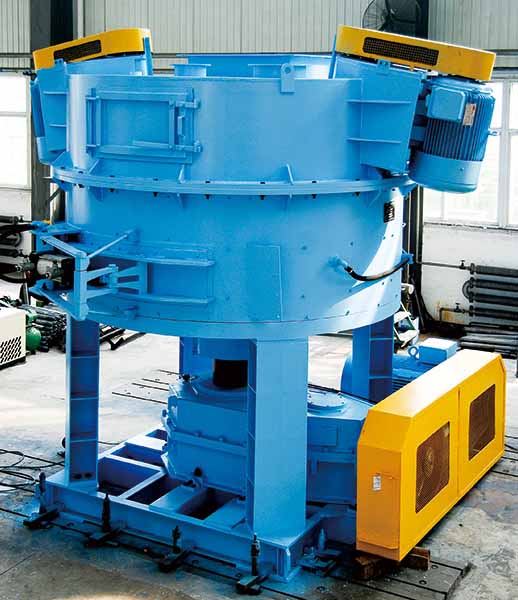 High efficiency strong sand mixer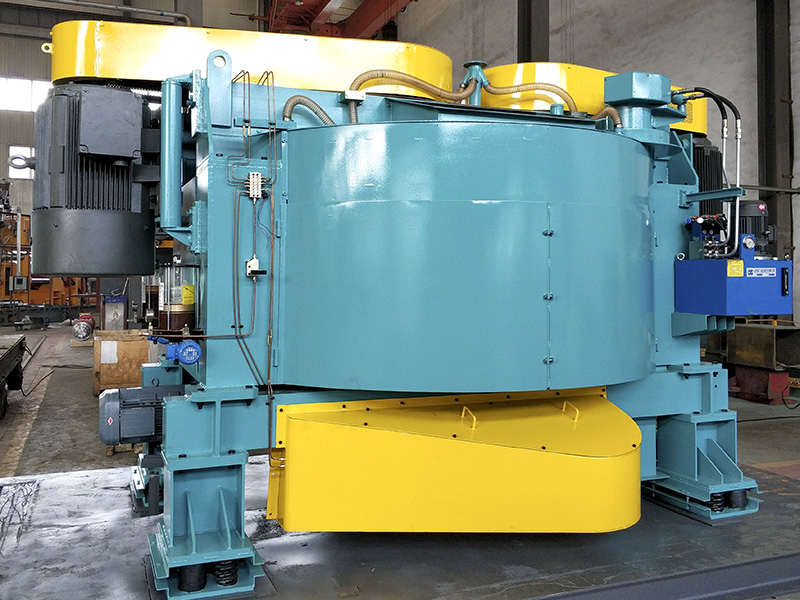 High efficiency strong sand mixer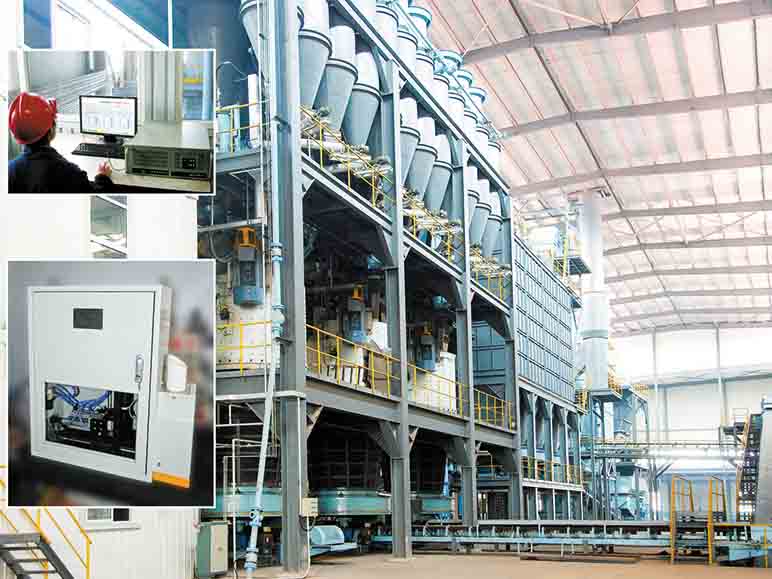 Horizontal multi-piston molding line sand preparation plant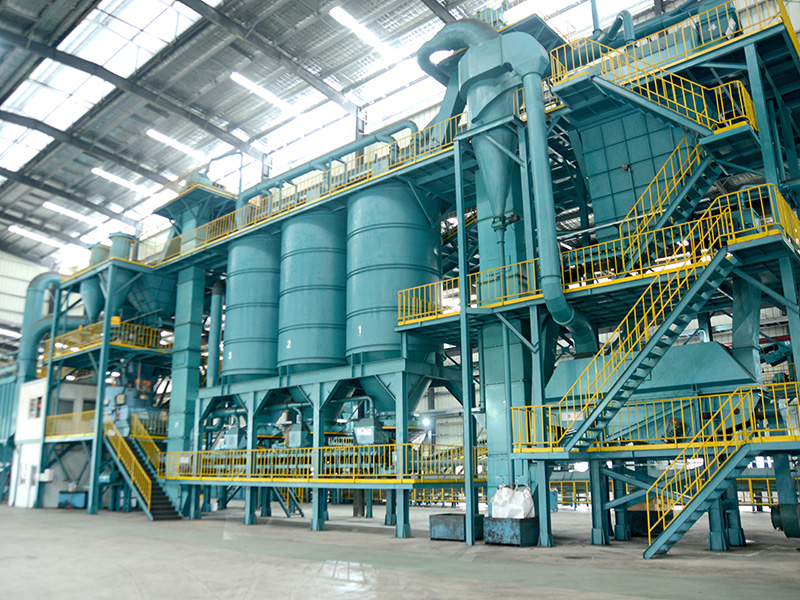 Sieve, cooling unit and dust collector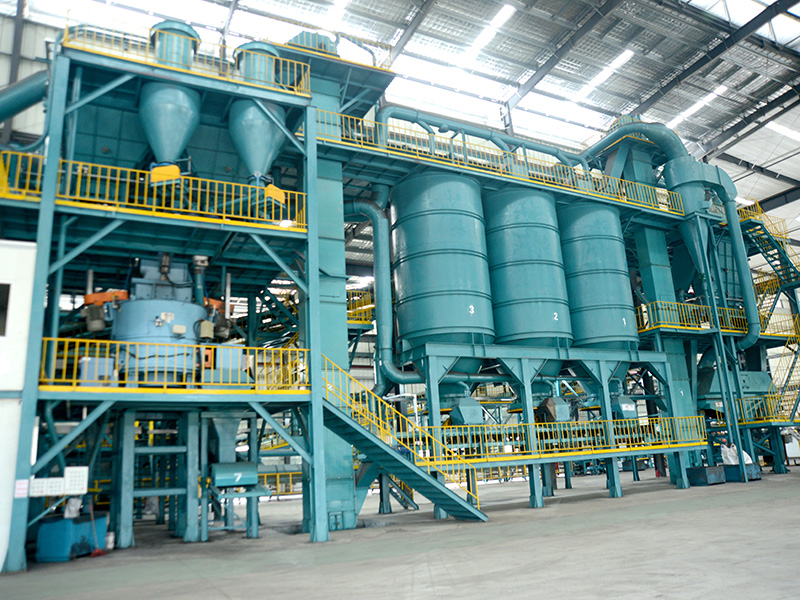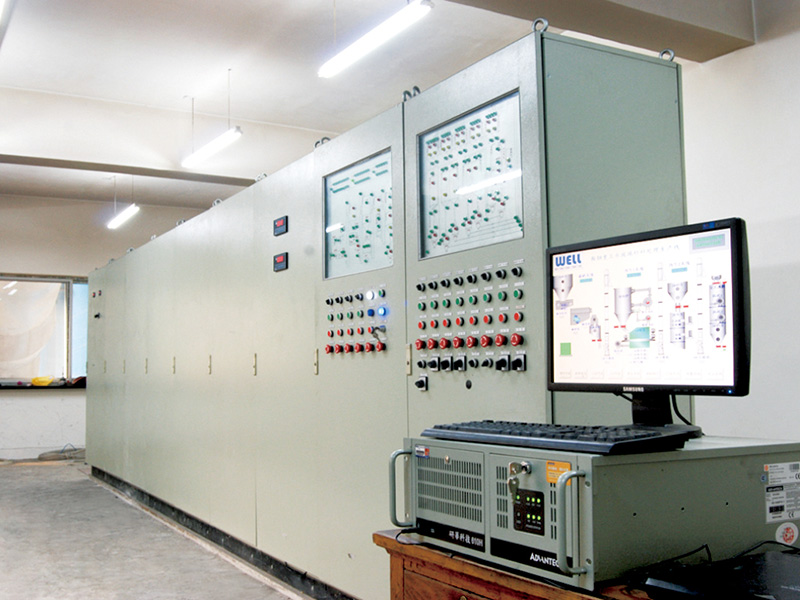 Electronic Control System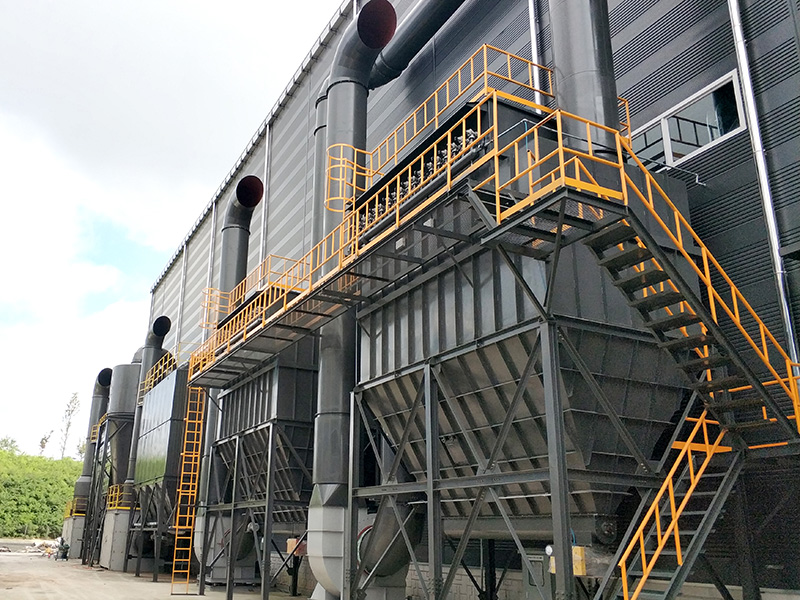 Scan the QR code to read on your phone
We could not find any corresponding parameters, please add them to the properties table